Terms and conditions of delivery
Shipping & Returns
The shipment is carried out within 1-2 days after payment is received and sent through the transport company that you can select when you make a product, shipment tracking time and location of the parcel. Before choosing a shipping method, please pay attention to the cost and delivery time. Regardless of the chosen method of payment, you will be able to track the status of your order online.
Shipping cost includes the cost of processing, packaging and postage. Processing costs are fixed, while the cost of transportation can be varied depending on the weight of the parcel. We advise you to combine orders. We can not combine two separate orders and shipping will be calculated for each of them.
When choosing a moving company ask you to pay attention on this carrier in your country based on the experience and the rating of the company.
We will do everything possible on our part to make your product was delivered quickly and safely, but we can not guarantee the quality and conditions of carriage is in your country.
Gift
Also on our website, you can gift for anyone anywhere in the world. By order of select gift wrapping and delivery method, enter the address and other wishes and everything else will take care of us.
The optimum size of the box, all neatly packaged and with a good level of protection.
The following additional links to online tracking of delivery: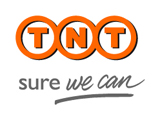 Returns and exchanges subject to manufacturing defects only.
According to the Law on Consumer Protection, jewelry, articles of precious metals, precious stones, precious metals with inserts of semi-precious and synthetic stones, faceted gemstones, pearl jewelry and amber belong to the list of non-food products of good quality, that exchange and return it is impossible.
All orders are carefully checked before shipment (quantity and quality).
• If you have found a discrepancy in the quantity or quality of the goods is necessary to contact the manager and provide details of your claim within 3 calendar days. If the claim is made after 3 days of receipt of goods, returns and exchanges made entirely by the client.
• Factory marriage can be exchanged for the same or another item within 14 calendar days from the date of actual receipt.
• If it is impossible exchange, we will refund your money within 10 days working days. Shipping cost is non-refundable.
• All other cases are agreed separately with the manager by phone or email.
• When returning merchandise must be in original condition (non-use) and with all original packaging.
Back to ESTELBIJOUX